Data Transfer says "checking…" for browser and plugin
This issue occurs when an AudioAssessor examiner is trying to perform an Audiometric test and the "First Audiometric Test of Session" screen does not clear all three browser checks. If the three browser checks are not cleared automatic transfer is not possible. This issue can be fixed by adding assessor.ei1.com to the trusted sites list in Internet Explorer or Microsoft Edge IE Mode.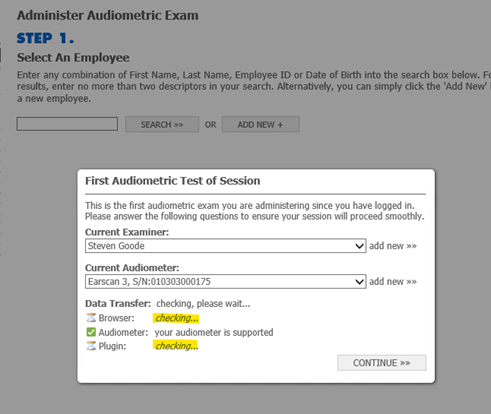 Solution: Add assessor.ei1.com to Trusted sites in Internet Explorer or Edge Chromium IE Mode
1. Open Internet Explorer

2. Go to Control Panels->Internet Options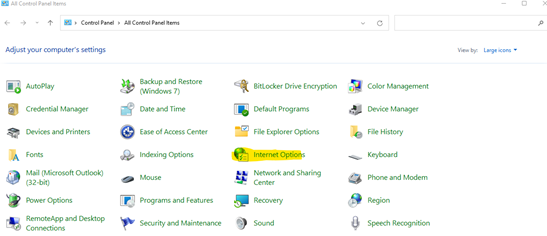 3. Click the Security Tab -> Trusted Sites -> Sites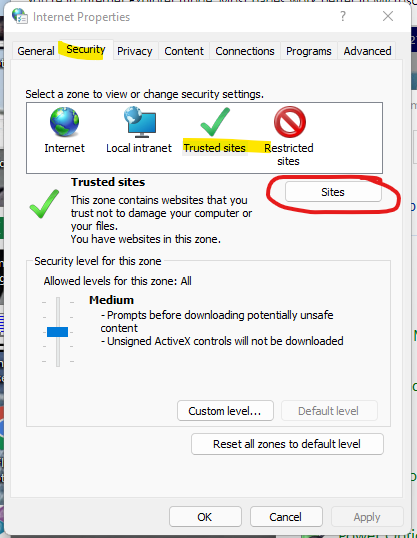 4. Enter https://assessor.ei1.com in the input box and click Add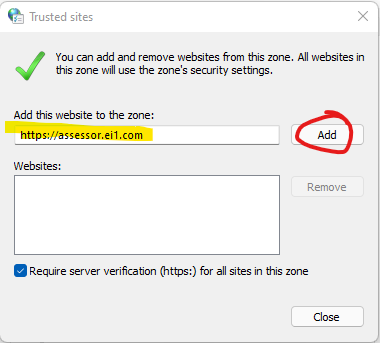 5. Click Close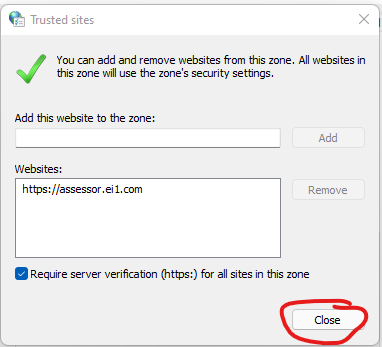 6. Click OK on the Internet Properties dialog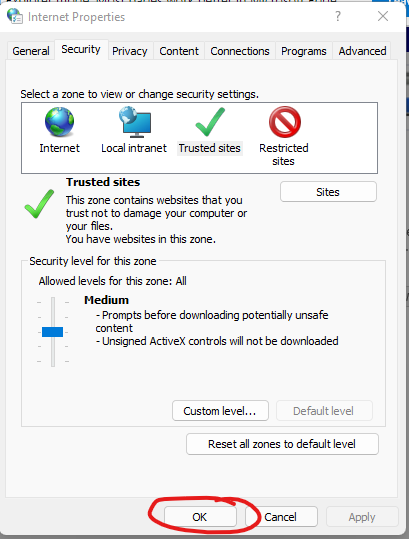 7. Go back to Assessor and refresh the page. The "checking…" messages should be replaced with new messages.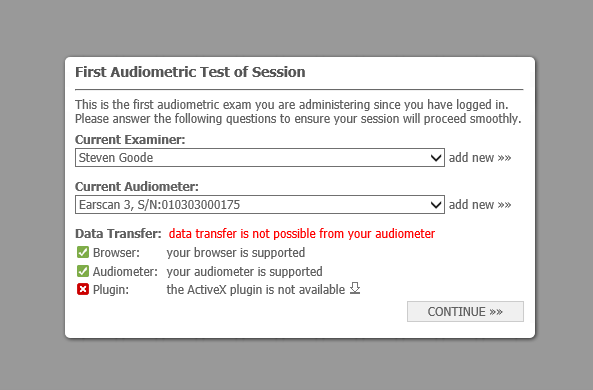 8. Optional: if you are having trouble locating the "First Audiometric Test of Session" dialog it may be suppressed if it has already been submitted. To recall the dialog click Session Check at the bottom of the screen to bring it back into focus.