We all have trouble remembering our passwords, or on the rare occasion your password is no longer letting you into your account. Assessor provides you with all the tools to reset your password and get you back into your account.
Go to https://assessor.ei1.com/ and select login on the left-hand side menu.
Next a login window should appear. Simply locate and select "Forgot your password? Click here." Under the Password text box.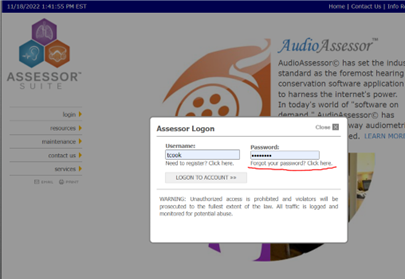 The popup will ask you to confirm your email address. Make sure it is an email address that is able to receive mail and you can easily check. After that click on the Reset My Password" button.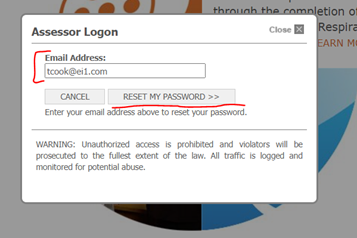 After that you should receive an email with the means to reset your password. Simply follow the instructions on the email and your password will be reset.
Type in the new password when you try to login.
You have successfully reset your password!